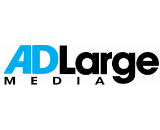 Adding to a podcast portfolio, AdLarge Media announced exclusive representation of The 5 AM Miracle with Jeff Sanders, a self-help motivational show.
5 AM Miracle launched in 2013, and has been downloaded over three-million times. It appears in the iTunes Self-Help section, where it has spent time in the #1 position. The show is #2 in Inc. Magazine's Top 10 Productivity Podcasts this year. Deepak Chopra has appeared on the show, as have Stephanie Gibson, David Allen, and Jess Lively.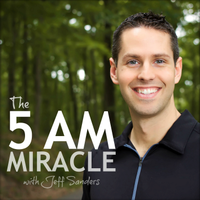 Host Jeff Sanders sees the deal as optimizing connections between host and audience. "The team at AdLarge understands the relationship between a host, the content, and the audience," Sanders noted. "From what we have seen, AdLarge is able to help their advertisers maximize those relationships, and that will grow our business."
"Jeff's listeners dominate their day before they even have breakfast," noted Jay Green, VP of Digital Content Partnerships at AdLarge. "Jeff connects with today's time-challenged consumers by sharing insights that leverage their early morning so that they become more productive throughout their day."
AdLarge, which represents traditional radio and digital programming, has been grabbing high-profile podcasts and internet radio streams to build a representation network that cuts across many content categories, reaching a range of audience types. Recent deals include So Money starring Farnoosh Torabi, Shaq Fu Radio, and idobi Radio. On the digital side, sales development is handled by Yvonne Lacey, who joined AdLarge in March.