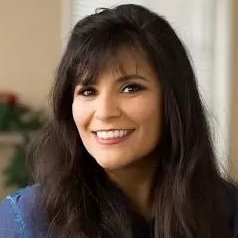 AdLarge Media has hired Yvonne Lacey as its new vice president of digital sales development. In this role, Lacey will oversee the company's portfolio of streaming and on-demand/podcasting. She will also act as the sales team's liaison for digital subjects.
"As on-demand/podcasting continues to gain traction in the marketplace, brand marketers and their agencies want to understand how to fully utilize the platform's advertising opportunities to effectively and efficiently maximize listener connections," Cathy Csukas, AdLarge's co-founder and co-CEO, said. "Yvonne's insider's perspective gives her the vision to recognize which strategy will accomplish a specific campaign's goals."
AdLarge recently added former Saturday Night Live comedian Jim Beuer's podcasts to its ad-repping portfolio. In late 2015, the company also announced ad sales rep deals with Shaquille O'Neal's Shaq Fu Radio, Farnoosh Torabi's So Money show, and Yahoo Sports Radio.