"AdLarge Media Enters International Market" is the headline of today's PR from AdLarge, which is announcing its agreement with TPX (Toronto-based The Podcast Exchange) for exclusive representation of AdLarge's digital audio inventory. The cabana division of AdLarge is where that inventory resides, and is mostly podcasts.
This initiative represents AdLarge's first entry into a non-U.S. market.
""Working closely with the team at TPX, we are opening the door to international revenue for cabana podcasts," said Cathy Csukas, Co-Founder and Co-Chief Executive Officer of AdLarge Media and the cabana podcast network. "We're enthusiastic about the opportunities this brings to our podcast partners."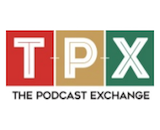 Jean-Marie Heimrath, President and CEO of TPX, gives this: "We are simply delighted to be cabana podcasts' strategic partner in Canada," said TPX's President and Chief Executive Officer Jean-Marie Heimrath. "cabana is our latest international signing and supports our business strategy to work with global publishers in partnership with advertisers to harness the full potential of the Canadian podcast audience."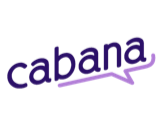 Cabana contains a network of over 150 podcasts, perhaps the best known of which is Crime Junkie. The Accuweather suite of podcasts is in there also, and the long-running personal finance show So Money with Farnoosh Torabi.
TPX does not quote total inventory available across all its network and marketplace agreements. The company works with Acast, ART19, Corus, iHeartMedia, Megaphone, PRX, Stitcher, WNYC, and some individual podcasts.