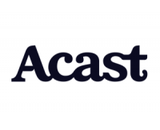 Renewing a deal that started in 2018, international podcast company Acast and the BBC have renewed their arrangement for a second three-year period. Acast will sell ads in BBC podcasts outside of the UK. It is strictly an international arrangement; the BBC arranges its podcast sponsorships directed to UK listeners.
The BBC's podcast portfolio spans news, drama, and entertainment. During the three-year collaboration with Acast, the British broadcaster has launched over 300 new shows.
In addition to straight ad-repping, Acast will support the BBC in further growing its podcast audience and revenue.
Jonathan Wall, Controller of BBC Sounds, said: "We know how much people enjoy listening to the BBC's trusted news, brilliant entertainment podcasts and radio programmes around the world. It's also vital that we bring revenue back to the BBC on behalf of the licence fee payer so we can invest in more valued content for our audience, so it's great to be continuing to work with Acast to achieve that."
"The BBC began producing podcasts in 2004, long before Acast even existed — it truly is the original podcasting powerhouse. It's been a very strong three years for its podcast business, and for Acast, and we've both been at the heart of an industry that has grown exponentially during that time. To renew our partnership for another term is a real endorsement of Acast's people, our technology and our vision, and we look forward to supporting the BBC as a global podcasting player for many years to come", said Acast CEO, Ross Adams