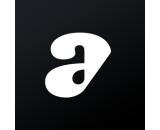 Ford made several announcements about its Sync 3 AppLink connected car platform during the Mobile World Congress in Barcelona. Podcasting company Acast will have its mobile app made available on the service. Its on-demand audio content will be accessible as offline downloads. Acast can also use its recommendation engine in tandem with navigation to suggest podcasts that will last as long as the car ride.
The car manufacturer announced other integrations at the same time. Other additions to the Ford Sync 3 include navigation system Waze and Radioplayer's radio and podcast platform.
Acast has made some personnel shifts in recent months. In October, Ross Adams assumed the CEO position as plans for an IPO took shape. The company has also made hires for audio product and partner sales and for an Australian content director.