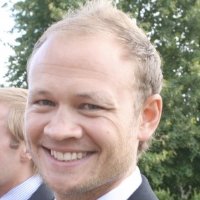 Acast is looking to go public on the Stockholm Stock Exchange and will be shuffling its leadership. In preparation for listing, Acast is changing up its leadership. CEO Måns Ulvestam and Chief Strategy Officer Karl Rosander, both company co-founders, will step down from their current operational roles and Chief Revenue Officer Ross Adams will step in as the new chief executive.
"Over the last 3+ years, Acast has grown to have more than 80 employees, offices on three continents, and more than 2000 shows on the platform reaching more than 56 million monthly listeners. All of this has been under the careful leadership and stewardship of Karl Rosander and Måns Ulvestam. On the heels of a successful series B fundraise that brought $19.5 million USD into the company, Karl and Mans are moving into new roles and transitioning day to day leadership of Acast. They will be joining the board of directors full time as senior strategy advisors and will focus on building out the global management team including new board members, preparing the company for an IPO, and continuing to build the Acast brand," the company said in a statement to RAIN News. "Karl and Mans will continue to be heavily involved as board members and senior strategic advisors."
The podcasting company was most recently valued at 1.1 billion Swedish kronor (~$131 million) and it would likely go for a listing of at least that amount. Last month, Acast secured a Series B investment of $19.5 million. The company saw 49.8 million Swedish kronor (nearly $6 million) in revenue and a loss of 52.5 million Swedish kronor (just over $6 million) last year.