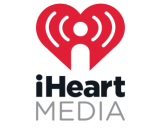 Late last week, Arthur and Barbara Sheridan's ABS Entertainment company launched a new legal foray for copyright royalty charges against iHeartMedia in Illinois. The suit alleged that Illinois common law and the Illinois Uniform Deceptive Trade Practices Act are a basis for iHeartMedia owing the Sheridans royalties for playing songs recorded before the adoption of federal copyright laws.
However, three days after filing the suit, ABS filed to dismiss the charges. They did not give a reason for the voluntary dismissal, which means the plaintiffs could choose to reopen the case at a later time.
The Sheridans own master recordings from artists such as The Flamingos, The Moonglows, T-Bone Walker, and Jimmy Reed. They have filed previous suits against Sirius XM and Pandora, as well as against traditional radio groups iHeartMedia, Cumulus Media, and CBS in California.