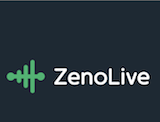 ZenoRadio, a specialist in radio services for the U.S. diaspora communities, announced the launch of an in-house broadcasting platform debuting today. ZenoLive offers audio broadcast tools with extensive interactive features for smartphones or laptops. Producers can create and distribute audio in seconds.
On the audience side, listeners can access shows through a media player or by calling in through an array of free numbers, or by the mobile app. ZenoLive offers the hosts resources for engaging with their audience and analyzing listener numbers.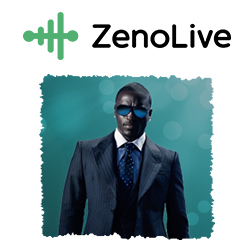 Zeno is hosting a ZenoLive Launch Event tonight in NYC, 6:00pm EST at the Marquee on 10th Ave.
"We set out to create a truly unique audio experience that will allow users and content creators to have an intimate conversation," President and Founder Baruch Herzfeld said. "No need to lower the radio, get to a phone or anything else that detracts from the interactive experience." The platform is the result of a strategic partnership with performer Akon. "ZenoLive is the ultimate solution in making audio content accessible to everyone around the world," he said.
Do-it-yourself broadcasting and audio content have been a niche of growing interest, particularly for mobile platforms. New apps have emerged from all corners of the web (Spreaker Studio, ZCast, and Fradio, to name a few) to put increasingly powerful tools in the hands of aspiring hosts. It's possible that ZenoRadio's unique audience focus could help it secure a foothold in the diaspora communities over those targeting a more general listenership.