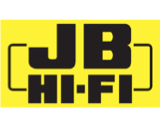 Australian retailer JB Hi-Fi is shuttering its streaming service Now. The company informed subscribers that its Now platform will close on March 17. No reason was given. JB Hi-Fi is an entertainment brand, selling music, video games, and movies in addition to consumer electronics. It operates more than 180 physical storefronts in Australia.
Launching in 2012, Now was one of the first streaming platforms to arrive in Australia. After it shuts down, there will be many options remaining for streaming music in the country, including international platforms Pandora, Spotify, Apple Music, Deezer, and Guvera.
Australia saw a 111% increase in streaming music subscriptions in 2014, according to the Australian Recording Industry Association. More recent research from EY showed that streaming interest is particularly strong among the younger Aussies.