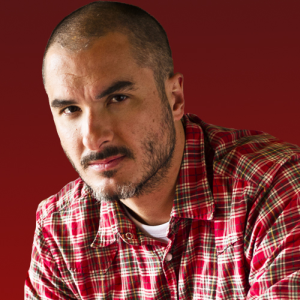 Apple's Zane Lowe returned to London to participate in the Radio Academy's Radio Festival. He engaged in a lively conversation with former boss Ben Cooper, controller for Radio 1 and Radio 1 Xtra, about the role of Beats 1 in Apple Music, future of music radio, and about the BBC.
Lowe led off with a frank discussion of where Beats 1 sits in Apple's product. "We're making it up as we're going along," he acknowledged. "It's absolutely working right now, but this is a work in progress and over time we'll find out why Apple Music needs Beats 1." But he did reaffirm the same commitment he promised on the first day of broadcasting Beats 1: to keep the focus on good music and getting listeners excited about good music.
They also flipped the script to discuss what's happening at the BBC, and how Cooper works to balance passion with the political responsibility of being a national broadcast service that provides cultural value. "It's absolutely right that politicians should be able to ask questions of the BBC," Cooper said. "We have this gift of the license fee and it's up to us to use it responsibly."
The discussion closed with an impassioned statement of support from Lowe toward his former employer. "The BBC's place in British culture, and in the market of media, music, entertainment and news is second to none," he said. "I believe in the BBC and I wouldn't be here today if it wasn't for the BBC."
Both organizations represented in this conversation are at an interesting crossroads. Beats 1 is part of the still nascent experiment of Apple Music, which will be rolling over its first free trials to paying customers tomorrow. The BBC is also facing budget restrictions as it works to adopt a revolutionary new digital approach to its broadcasting service.