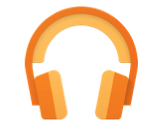 YouTube Head of Music Lyor Cohen said that Google Music Play and YouTube Red will be combined into a single property. Cohen confirmed the eventual merger during a session at the New Music Seminar event in New York. He said the move would help educate consumers and increase the company's subscriber numbers.
There have been rumors of such an action for several months, especially after the teams for those services were combined in February. Lyor did not go into more detail about the timeline for blending the properties, and did not discuss specifics around if and how names, branding, or the apps themselves might change.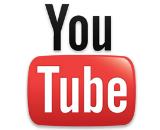 The announcement appears logical for the YouTube/Google/Alphabet enterprise on a few levels. Both properties have somewhat opaque, confusing names, and their connection isn't obvious, even though the two platforms are closely related: subscribing to one service also grants you access to the other. Making their relationship clearer would make the experience simpler for listeners.
YouTube Red also still faces an uphill climb to convince a critical mass of people that it's worth the subscription price. YouTube has a long history as a free service, and the value proposition needs to be clear to secure paying customers. As of November 2016, The Verge was reporting 1.5 million subscribers for the multimedia service. That's barely a sliver of YouTube's audience, which numbers in the billions.
On the other hand, Google Play Music underwent a relaunch at about the same time, introducing new features such as contextual song recommendations. In most research into streaming music habits, Google has a narrow share compared with YouTube, so it could benefit from tapping into the vast audience commanded by the video platform.