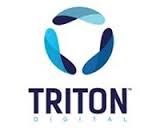 Year-over-year listening to streams gained 13% in May, according to Triton Digital's monthly Webcast Metrics report, released today. Webcast listening in May was mostly flat compared to the previous month, looking at Triton Digital's top 20 streaming clients. The monthly Top 20 list contains leading pureplay and radio stream groups.
The year-over-year 13% gain was mostly driven by pureplay listening — the two market-leading entities being Pandora and Spotify. Between those two, Spotify accounts for the greater YoY growth in listening (+52%) while Pandora dropped 3%. The only other Pureplay in the top 20 is AccuRadio, which has been on a year-over-year growth rampage for several months, and in May that service shows an 82% YoY gain.
When talking about pureplays and broadcast, what how do we view iHeartRadio and iHeartMedia? iHeartRadio, the streaming front end of the iHeartMedia radio network, is ranked in Webcast Metrics, and is the consistent #3 performer. Because the app includes both terrestrial station streams and pure internet radio streams, we do not call iHeartRadio a pureplay online service. Triton also includes an entity called "iHeartMedia Network" in its monthly report, but does not rank in the top 20 list. When we look at year-over-year for iHeartMedia Network, we see a 2% drop. iHeartRadio app listening dropped 11% in that period.
Here is the high-altitude view: Triton reports that pureplay year-over-year gain was 16%, while broadcast streaming slipped 2% downward compared to May of last year.
As always in RAIN News tracking, we use Average Active Sessions (AAS) as the key metric, through the lens of 6:00am – 12:00am listening, Monday through Sunday.
Here are the trendlines for Ranker leaders dating back to 2009:
---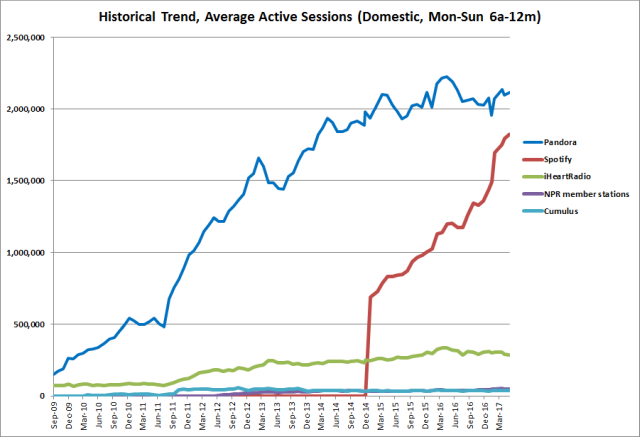 ---
Here is the graphic year-over-year comparison of the entire Top 20 group:
---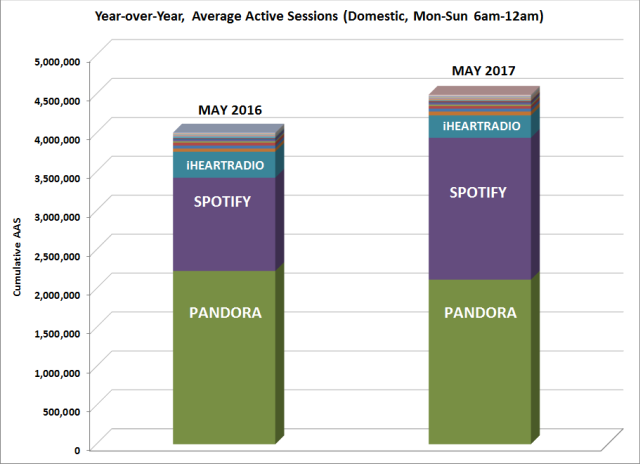 ---