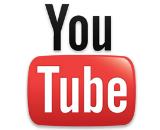 Today marks the start of VidCon, the online video convention that brings together creators, industry representations, and fans of the still-exploding media format. The event is usually a chance for YouTube to announce new features or new statistics, and this year it has done both.
YouTube CEO Susan Wojcicki used her keynote address to share that the video platform has 1.5 billion global users logging in each month. That's a massive milestone for the company, one that points to YouTube as the largest audio distribution platform in the world. The video service has become an especially powerful force among younger listeners. Multiple studies have shown YouTube as a source of regular listening and discovery for that critical demographic.
Smartphones remain a key driver, with users clocking in with an average of 1 hour in daily mobile viewing. The addition of more live streaming capabilities have also proven successful in boosting viewing numbers, with a fourfold increase in viewing over last year. "We think there's lots of room to get people to watch even more YouTube," Wojcicki said.
Wojcicki's announcements also included discussion of virtual reality and some new updates to the mobile viewing experience. YouTube TV, the company's partnership with traditional cable networks, is also expanding to five more markets in the U.S. Finally, the YouTube Red multimedia subscription platform is getting a dozen new original shows this year. She did not disclose any data around the subscriber or user numbers for YouTube Red. However, it is worth noting that YouTube was a source of success in the Q4 financial results for parent company Alphabet.