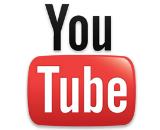 YouTube has reached an accord with the National Music Publishers Association about royalty payments for music with unknown ownership. The settlement potentially covers any unclaimed works that appeared between Aug. 1, 2012 and Dec. 31, 2015. As a result, publishers and songwriters will be paid millions in previously unclaimed non-performance royalties beginning next year.
"It is essential that we work with digital services like YouTube – the most popular digital platform for music discovery – to fix the challenge of incomplete ownership information to ensure royalties are no longer unmatched and music owners are paid accurately by the platforms that rely on their work," NMPA President and CEO David Israelite said.
"The revenue earned by the music industry on YouTube continues to grow significantly year over year, and we're committed to making sure that publishers are paid for the usage of their works on our platform," said Tamara Hrivnak, YouTube and Google Play's head of music partnerships in the Americas. "We are excited to partner with the NMPA to address the industry-wide challenges associated with identifying publishing ownership on digital platforms."
YouTube recently shared that it paid out $1 billion to the music industry this year just in advertising revenue. The figure drew some heat yesterday from the IFPI.