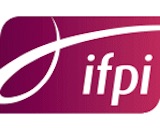 Earlier this week, we reported on YouTube's announcement that it made $1 billion in payouts to the music industry from advertising revenue alone during 2016. Although that seems like a striking metric, the news got an immediate response from the IFPI. The organization argued that this figure means YouTube is delivering revenue of just over $1 per user, compared with an estimated $18 per user from Spotify's annual payments to labels.
"YouTube, the world's largest on-demand music service, is not paying artists and producers anything like a fair rate for music," the IFPI statement reads. "This highlights more than ever the need for legislative action to address the 'value gap' that is denying music rights holders a fair return for their work."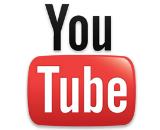 While the concerns of the labels and artists have been well-documented, it's worth noting that advertising money isn't the only contribution YouTube makes. Videos can drive music purchases, either by linking directly to an online marketplace or just by acting as a discovery tool. (According to Infinite Dial 2016 by Edison Research and Triton Digital, YouTube is "very" or "somewhat" important in keeping up with new music to 66% of Americans — that number rises to 86% in the 12-24 group.) And although the details on subscriber numbers and revenue structures are vague, YouTube Red is positioned as a counterpart to the paid tiers of services like Spotify.
Considering YouTube's cumulative music industry payments clocked in at $3 billion in a report this summer, the $1 billion marker for just one year of ad revenue is a step in the right direction.