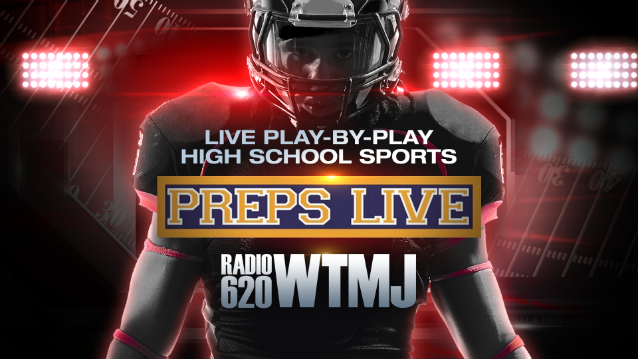 Milwaukee 50,000-watt talk powerhouse WTMJ, flagship station of the Green Bay Packers (since 1929), Milwaukee Brewers, and Milwaukee Bucks, is covering high-school football and basketball via pureplay streaming on the Radionomy platform.
"It's a total team effort," said Doug Russell, Executive Producer of WTMJ Sports. We talked with Russell about how he provides live play-by-play coverage of 36 high school football games, each in a different location.
"First, I spoke to our sales manager, who told me he could sell the programming, if I could build the mechanism for doing it," Russell remembered. "I went to J. Pat Miller [Director of Marketing and Innovation at Journal a Group], who built the Radio League app, which is powered by Radionomy. We took the challenge to engineering, and within two weeks we had everything we needed."
The traveling remote streaming kit Doug Russel's team takes to games includes a 4G LTE card built into a cradlepoint with four antennas, a laptop, a mixer, an external microphone for crowd noise, voice mics, and headsets. "It fits into a small rollerbag that you could into an overhead compartment of an airplane," said Russell. Professional play-by-play announcers are employed to voice the games.
"All we need from the host stadium is a table," said Russell.
The hyperlocal audience for these streaming events has grown dramatically as marketing around the game webcasts has developed. Doug Russell estimates about 1,000 unique listeners and 13,000 streaming hours.
The high-school football season is over, and now the WTMJ roving webcast team is embarking on a 40-game basketball season. Flagship WTMJ promotes the 'casts, and engages a social campaign to spread the word.