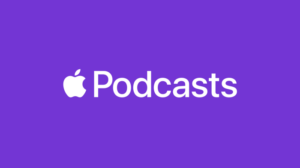 Presumably (but not explicitly) in honor of International Podcast Day, Apple released two podcast charts: Top Subscriptions, and Top Free Channels. This is the first ranking released by the company since those two programs started three months ago.
The top 10 subscriptions were ranked in order of total subscribed listeners worldwide, including both overall channels and individual shows. So, the ranking does not rank revenue from those subscriptions, but the list is probably a directional indicator of financial success.
Here is the list:
Top Subscriptions
1. Wondery+ from Wondery
2. Luminary from Luminary
3. Sword and Scale +PLUS Light from Incongruity
4. TenderfootPlus+ from Tenderfoot TV
5. PushNik from Pushkin Industries
6. QCODE+ from QCODE
7. Imperative Premium Series from Imperative Entertainment
8. Podimo Deutschland from Podimo
9. U Up? from Betches Media
10. The Handoff from CNN
Note #2 — Luminary had a famously rough and controversial launch in April, marked by podcast withdrawals and at least one executive departure. Apple's platform and subscription product seem to be working well for the company.
The Top Free Channels list is ranked in order of total listeners worldwide over the three-month period. Here it is:
1. The New York Times
2. audiochuck
3. iHeartPodcast Network
4. Barstool Sports
5. Dateline NBC
6. ABC News
7. TED Audio Collective
8. ESPN
9. Crooked Media
10. Ramble
Also see James Cridland's analysis of the lists.
"Apple Podcasts Subscriptions and channels launched just a few months ago and already listeners around the world are enjoying spectacular new shows and exclusive benefits from a variety of incredible creators such as Wondery, Luminary, and now Marvel Entertainment" said Oliver Schusser, Apple's vice president of Apple Music and Beats. "Together we are writing the next chapter of podcasting — helping hundreds of millions of listeners find inspiration, connection, and joy while building robust and sustainable businesses with creators worldwide.
.