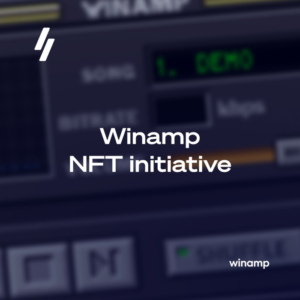 From SVP Dominick Milano we receive news that Targetspot-owned Winamp, the iconic desktop audio player which arguably started the MP3 revolution, will auction an original NFT of its first "skin" — the app's appearance in 1997. Proceeds from this effort, and future auctions, will go into a new Winamp Foundation which will collect money to help musicians around the world.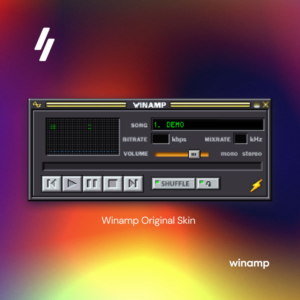 This first step of the Winamp NFT Initiative will be conducted May 16-22 at the OpenSea platform. The first beneficiary of this nonprofit effort will be MusicFund.eu, a Belgian association that supports music schools and socio-artistic projects in conflict zones and developing countries in Europe.
Winamp was launched in 1997. That key date shines light on Targetspot's plan to release a total of 1997 unique derivatives of the original design, as the NFT project continues. During Winamp's heyday, a cottage industry of alternate skins gave users seemingly endless choices in the app's appearance.
More info about the Winamp Initiative is HERE.
.