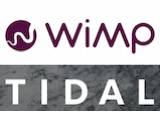 In what will likely be one of its last moves as their owner, Aspiro has combined hi-res streaming services WiMP and Tidal into a single entity. Both platforms will operate under the same Tidal brand name.
WiMP was the initial arm of the music platform, serving the Scandinavian nations of Norway, Denmark, Sweden, Germany, and Poland since 2011. The launch of Tidal last year stemmed from the company's goal of expanding globally. It first rolled out to the U.S. and the UK in the fall (see our review here), and is expected to arrive in 30 European markets by this spring. Tidal also added editorial content and music videos to the library of lossless music tracks.
Tidal and WiMP services were initially owned by Aspiro, but in recent weeks the platforms were purchased by rap and business icon Jay-Z.