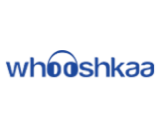 Podcast company Whooshkaa announced that it now offers text-to-voice service for its clients. This technology to turn written speech into spoken dialogue from Amazon is called Polly. The service offers several different voices and languages, however Whooshkaa's press release highlighted the Nicole and Russell voices, both of which have Australian accents.
"Whooshkaa is using artificial intelligence and machine learning to continuously improve the already high quality audio content of its enterprise partners," says Whooshkaa Founder Robert Loewenthal. "Our enterprise partners can use Whooshkaa to automatically convert their stories and news feeds into audio. We are the first audio platform in the world to make these features available. Publishers can now generate a comprehensive news bulletin in real time, combining the top stories of the day into a single podcast."
Loewenthal added that Whooshkaa is working to add other new technology to its platform over the course of the year. The company already has some noteworthy partnerships. including a deal with Facebook.