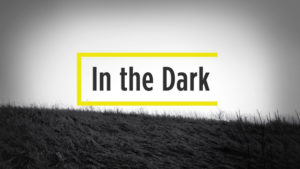 Westwood One is announcing today that it has obtained exclusive representation to advertisers of the second season of In the Dark, an investigative crime podcast.
In the Dark won a Peabody Award in its first season, and has served over 12-million downloads since launching, and is currently on a 465,000/month pace. The show is produced by American Public Media (APM). The first season explored the kidnapping of an 11-year-old boy 30 years ago.
In the second year, the topic swings toward race in the criminal justice system, as the case of Curtis Flowers is investigated. He has been tried six times for the same crime, losing his trials and winning his appeals, in what Westwood One calls "a terrifying loop within the criminal justice system." Season two drops May 1 with the first two episodes, and proceeds along an episode-per-week schedule to June 26.
"We are incredibly impressed with APM's award-winning and high-quality investigative content, and have no doubt that this collaboration will be a huge success for both companies," said Suzanne Grimes, EVP Corporate Marketing, Cumulus Media and President, Westwood One. "The Westwood One Podcast Network team cannot wait to expose In the Dark's second season to new listeners and dedicated fans across our extensive broadcast radio, digital, on demand and social platforms."
Tim Roesler, APM Senior Vice President & Chief Business Development Officer, noted Westwood One's "promotional reach and long-term digital vision. We are committed to reaching new audiences, and we have confidence in Westwood One's ability to introduce our work to even more people."