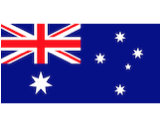 Australia posted a 10.5% increase in its recorded music industry, reaching value of A$391 million in 2017. Last year marked the first time that streaming music revenue, at A$213 million, exceeded more than half of the music market, according to the stats from the Australian Recording Industry Association.
Subscription streaming revenue increased 54.8% in 2017. Ad-supported streaming revenue posted an even bigger 64.4% spike.
Physical formats secured a 25% share of Australia's total market. Vinyl posted a seventh year of revenue growth, rising 19% in 2017 to A$18.1 million. All other physical formats posted dips in revenue.
"The return to growth of the Australian recording industry is a wonderful story of resilience, hard work and innovation. Music fans today can access their favourite artists across a multitude of formats from vinyl in their local record store to streaming services on their phones and smart speakers," ARIA CEO Dan Rosen said. "Our business will continue to evolve, and we must remain vigilant to ensure that the growth is sustainable in an increasingly global and digital marketplace."