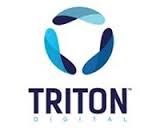 Webcast listening in September was 8% higher than the year-ago period, as Spotify widened its upward trend advantage compared to Pandora. This according to Triton Digital's Top-20 Ranker, a monthly report based on Triton's Webcast Metrics streaming measurement technology.
Month-over-month listening remained nearly flat, despite the year-over-year gain from September 2017.  As always, RAIN uses Average Active Sessions (AAS) metric domestically (U.S. only), in the 6:00am to midnight view — a lens we have used to track this report since 2009.
Spotify remained the leading webcast streamer in September, moving upward in average sessions for the second consecutive month while Pandora took a slight downward dip below 2-million AAS. As seen in RAIN's trendline chart below, Spotify has enjoyed an overall upward trend since it entered Triton's system in January, 2015. During that span Pandora's AAS metric has kept a level course around the 2-million benchmark.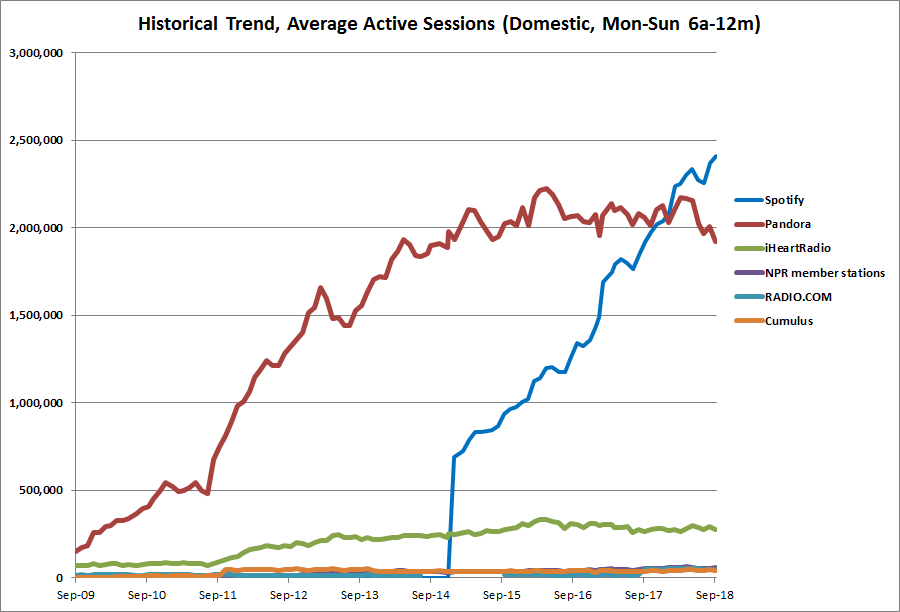 The year-over-year number tell a story of Spotify and Pandora listening: Pandora is down 7% while Spotify is up 26%.
In comparing Spotify and Pandora, it is worth noting that Pandora serves a higher average listening time per session — 23% higher than Spotify's average TSL. That's an important metric for a service which, to a much greater extent than Spotify, is an ad-supported business.
Speaking of time spent listening, neither of those two juggernauts comes close to the TSL leader in the Top-20 Ranker: AccuRadio, which serves 2.84 hours of audio in an average listening session. (AccuRadio Founder and CEO Kurt Hanson is the Founder of RAIN.)
Only four pureplay streamers are in Triton's Top 20: Spotify, Pandora, iHeartRadio (which furnishes online-only playlists, podcasts, and broadcast streams), and AccuRadio.
---