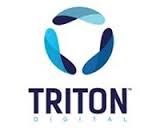 Stream listening was level in October compared to September, according to the Triton Digital Webcast Metrics Top 20 Ranker. The year-over-year view showed a 4% drop, largely due to Pandora's six-month gradual slide (see the graphic below). Pandora lost about 100,000 Average Active Streams (AAS), the key metric RAIN uses in tracking the Webcast Metrics report every month.  As always, RAIN views AAS through the lens of 6am – midnight, Monday through Sunday.
Spotify, which had led the group for a year, left the Ranker service at the start of 2019. Year-over-year comparisons are distorted by that exit. But if we remove Spotify's numbers from the group total for June 2018, we see level streaming volume up two percent from a year ago.
While Pandora always holds the #1 spot in this Top-20 cohort, by a large margin, the next seven streaming entities all notched October gains over September, keeping the whole ship stead. iHeartRadio, NPR, RADIO.COM, Cumulus, ESPN, and AccuRadio all had gains of at least 5%, with ESPN pegging a startling 25% uplift from September.
Here are RAIN's leader trendlines from Sep. 2009 through October of this year: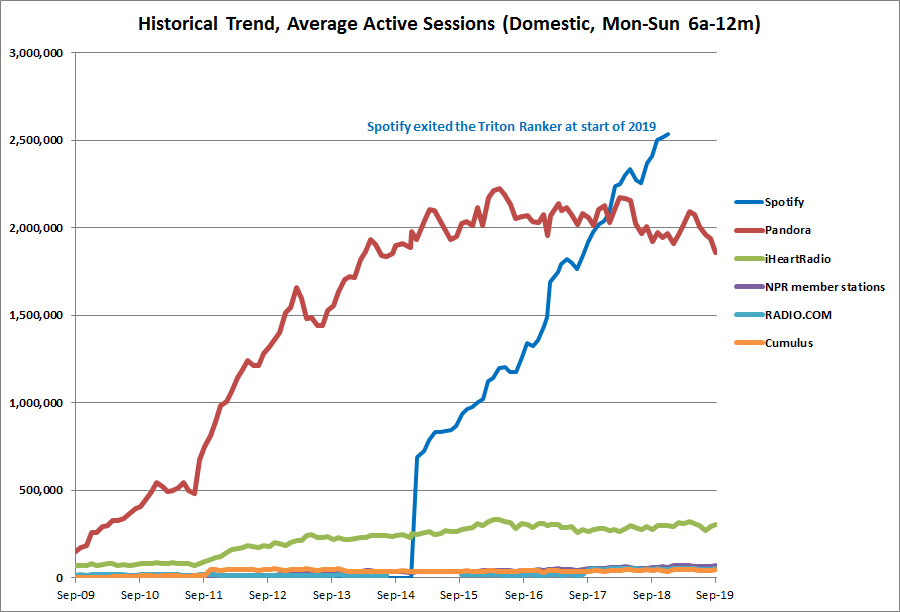 (We are leaving the Spotify line in place through 2019 as an important part of the 10-year RAIN/Webcast Metrics record.)