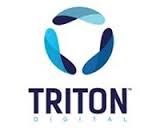 Stream listening jumped in February compared to January, according to Triton Digital's Webcast Metrics Top 20 Ranker. The year-over-year view showed a 3% decline. The monthly jump was fueled mostly by Pandora, the every-month leader of the group; the streaming giant gained 4% over January in a reversal of a months-long incremental decline.
Next month's March report will be extremely interesting.
As always, RAIN uses Triton's metric of Average Active Sessions (AAS), a measure of average simultaneous streams served to listeners.
One notable movement we have seen: ESPN streaming dropped 19% month-over-month and 26% year-over-year. In RAIN's tracking of the Top 20 Ranker, ESPN's high point was June of 2020, when the sports network streamed over twice as much AAS as February of this year.
Here are RAIN's leader trendlines from Sep. 2009 through February 2020: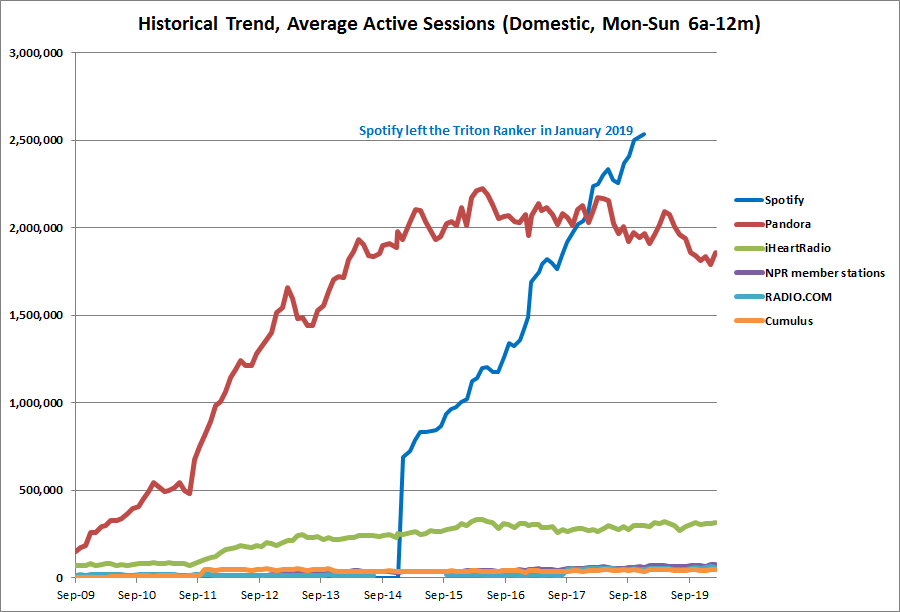 .