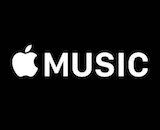 Apple Music has taken the browser-based version of its streaming service out of beta. This web iteration of the platform has been in testing for months after its initial introduction in September. The platform offers all of the usual features of Apple Music to subscribers without the need to download a separate app.
Navigating to the music.apple.com site brings up a sign-in screen with an option for new listeners to try the free trial. The playback screen has the same look as the Mac app, and the home screen includes the usual For You, Browse, and Radio tabs.
Apple Music recently renegotiated its licenses with the major labels, and those deals did not have any provisions for a potential bundle that would combine an audio streaming subscription with some of Apple's other entertainment efforts.