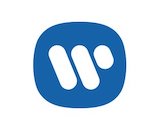 Warner Music Group shared its interest in going public earlier this year, but the COVID-19 pandemic caused a delay in its plans. Even though the virus continues to wreak havoc on both markets and populations, the company is continuing to lay groundwork to move forward with listing.
Yesterday, an SEC filing revealed that the major label has been approved to list Class A common stock on Nasdaq. According to the filing, WMG will remain a "controlled company" once it lists because Access Industries, currently the 100% owner of the business, will continue to control a majority of the voting power in Warner's outstanding common stock.
Warner Music Group also posted its quarterly financials yesterday. The coronavirus pandemic combined with other factors to create a net loss and a decline in year-over-year revenue during the period.