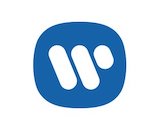 Warner Music Group has gotten a reprieve in court. A federal judge in California declined to certify a class action lawsuit that claimed the label did not pay artists the correct share of digital streaming royalties. Plaintiff Lenny Williams, a member of funk group Tower of Power, alleged that WMG assessed its royalty rates based on a diluted figure rather than on the total source revenue.
The judge ruled that Williams' situation may not be typical for all recording artists. That could be because artists from the pre-streaming era would not have had contracts that accounted for digital revenue sources. Williams' contract with the label does not have language about streaming royalties or general licensings, whereas most older artists would have a general provision for how recordings are licensed to third parties.
In addition to this legal case, Warner Music Group had another news development. It previously shared plans for an IPO, and the company was expected to share target price ranges and meet with potential IPO investors this week. However, the label appears to be adjusting its timeline.
Stock markets in the U.S. and globally have been in a state of flux reacting to concerns about a potential coronavirus pandemic. Sources told Reuters that WMG will delay its plans until the market improves. The label has not officially shared any changes to its plans.
WMG could raise more than $1 billion when it does go public.