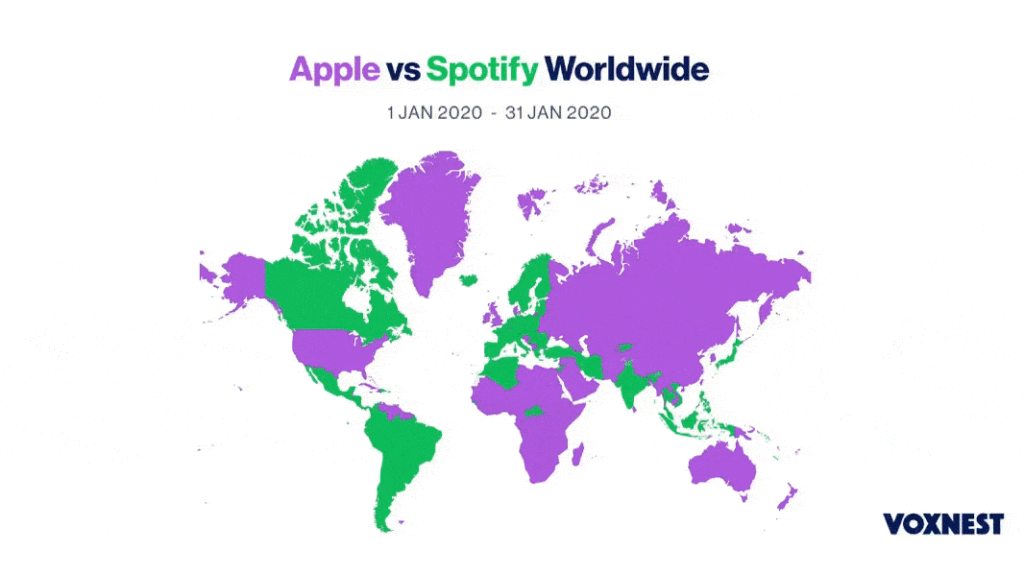 Voxnest has been monitoring the race between Apple and Spotify to be the top podcast listening platform. The company shared first-quarter data from its Voxnest Audience Network. It found that Spotify made some inroads into the U.S. market, grabbing the lead in a few states during the period.
Globally, Spotify overtook Apple in podcast audience for Australia, Bosnia and Herzegovina, Central African Republic, Iran, Ireland, Kyrgyzstan, Luxembourg, Serbia, Thailand, and Vietnam. Domestically, Spotify had a lead in New Jersey at the end of March. However, it also eked out a lead over Apple in California and New York during February.
Voxnest released a report looking back on its data for all of 2019 in December. The assessment included broader geographic trends as well as an update on which markets favored Apple or Spotify.