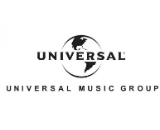 Vivendi has been looking for a buyer to take over up to 50% of Universal Music Group for several months, and the process has yielded interested parties. Now, the French conglomerate has officially entered talks with China's Tencent Holdings for a deal around the major label.
The current negotiations could see Tencent buy up a 10% stake in UMG. Vivendi said the discussions are based on a valuation of €30 billion ($33.6 billion) for the label, which would mean a price of €3 billion ($3.36 billion) for Tencent. According to Vivendi, the deal would offer Tencent a one-year option to buy another stake of the same size with the same terms. The talks also go beyond the potential acquisition. Vivendi said the two companies are also looking into other areas of "strategic commercial cooperation" to help expand UMG.
"Together with Tencent, Vivendi hopes to improve the promotion of UMG's artists, with whom UMG has created the greatest catalogue of recordings and songs ever, as well as identify and promote new talents in new markets," the company said. "Vivendi hopes that this new strategic partnership could create value for both Tencent and UMG."
Tencent had been floated as a possible buyer for UMG since it came out that the label would go on the market. Even though the Chinese conglomerate spun out its dedicated music branch, Tencent Music Entertainment, the company still appears to have heavy interest in all areas of the entertainment industry. And Vivendi's press statement seems to see value in moving into China and other Asian markets where Tencent's power is most deeply entrenched.