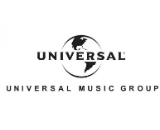 The parent company of Universal Music Group has been considering options for its next steps with the major label, and has landed on the decision for a sale. French media conglomerate Vivendi has announced that it plans to sell half of UMG and is seeking potential strategic partners. There had been rumors that Vivendi would pursue an IPO for the major label, but even as other music businesses go public, the company has deemed that path too complicated. Vivendi said it is targeting a finished sale within the next year and a half.
"We will only choose investors who are compatible with Universal Music Group's current strategy," Vivendi CEO Arnaud de Puyfontaine said in a conference call with analysts. "The proceeds could be used for a significant share repurchase, reduction of capital and bolt-on acquisitions."
Vivendi indicated that it had plans to take action around UMG when it announced the label's financial results for the first quarter. UMG has been seeing revenue growth from streaming, but its overall Q1 revenue was still down from the year-ago period.