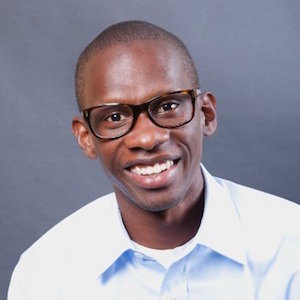 Troy Carter will be departing his position as global head of creator services at Spotify in September. He will remain with the streaming service in an advisor. When Carter leaves, Nick Holmsten will take over his post, combining the creator services team with the shows and editorial department, which is his current domain.
"I came to this company to help bridge the gap between Spotify and the creative community," Carter said. "Over time, that goal evolved from fixing a challenge to building a global team focused on changing the game for artists around the world, partnering with them to help bring their creative visions to life in new and innovative ways. I'm very proud of what we've achieved but with so much accomplished, it was the right time to move out of the day-to-day into an advisory role. The knowledge, relationships and personal experiences will remain with me and I know that this talented team is committed to continuing this important work."
Carter joined Spotify in June 2016, bringing many years of experience with artists and the music industry. Neither he nor Spotify shared what his next move would be.
"By all measures, Troy has made a tremendous impact at Spotify," CEO Daniel Ek said. "When he joined our team, there was skepticism from the artist community on streaming overall. Troy has been instrumental in changing that perception and his efforts to establish true partnerships across the industry will be felt for years to come. He's built a very capable, global team that embodies an artist-first approach and this philosophy has been adopted across Spotify. We are in an excellent position to build on the momentum we've established well into the future."