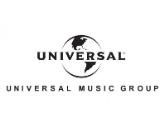 Universal Music Group has posted streaming revenue of €1.44 billion ($1.6 billion) in the first nine months of 2017, up 40.8% over the same period. In just the third quarter, the label's streaming revenue reached €481 million ($535 million).
Total recorded music revenue for UMG increased 12.1% to €3.14 billion ($3.5 billion) for the nine-month period. Physical sales during that period declined 5.8% to €700 million ($779 million) and digital download revenue dropped to €500 million ($588 million).
If UMG continues its current trajectory, the label could surpass $2 billion in streaming revenue for the year. UMG posted streaming revenue of €1.48 billion ($1.64 billion) in the 2016 fiscal year.