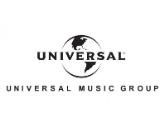 Universal Music Group posted its financial results for 2016. The company reported total revenue of nearly €5.27 billion ($5.83 billion) and total recorded music revenue of €4.19 billion ($4.63 billion). Streaming revenue outpaced physical music sales for the first time at UMG.
Revenue from streaming last year totaled €1.48 billion ($1.64 billion), up from €954 million ($1.06 billion) in 2015. The company had already clocked in with $1 billion in streaming revenue for the year-to-date when it reported Q3 results.
In contrast, physical music sales declined 13.1% to €1.23 billion ($1.36 billion) and digital downloads dropped 26.1% to record revenue of €755 million ($835 million) for the year.