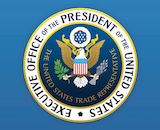 The Office of the U.S. Trade Representative released its annual report of 'notorious markets,' a listing of the areas posing the greatest risk to American creative industries. The report specifically details the recent trend of stream ripping as an issue focus. This practice involves making an illegal copy of content from a legal service such as YouTube, turning streaming material into a file for download. The report added YouTube-mp3.org, a site known for stream-ripping piracy, to its notorious markets list.
"Digital music revenues and streaming revenues in particular represent an increasingly important share of music industry growth," the report reads. "Stream ripping is a direct threat to this digital growth as it eliminates the need for users to return to licensed services, thereby depriving artists and record companies of this important revenue source."
YouTube-mp3.org was sued by the major labels in September over its activities in stream ripping. This practice has been becoming more popular, but is also drawing more scrutiny from the industry. Reports earlier in the year from both the IFPI and Muso pointed to stream ripping as an area of concern in combatting piracy.