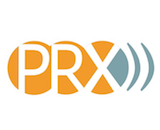 PRX announced the first round of participants in its Project Catapult training. This program, first announced in September, is designed to give podcast training to public media radio stations. The campaign was made possible by a grant of $1 million from the Corporation for Public Broadcasting.
Seven stations have been chosen to participate in the training at PRX's Podcast Garage. They will have a podcast bootcamp followed by an intesive 20-week production phase to create their shows. The selected applicants are KALW in San Francisco; Nashville Public Radio; West Virginia Public Radio; St. Louis Public Radio; WNIN in Evansville, Ind.; WYPR in Baltimore; and KUOW in Seattle.
PRX also announced that it has hired Enrico Benjamin as the project director for Catapult. He joins from KING-TV in Seattle and is an Emmy award-winning producer.