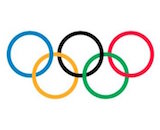 If you have Olympics fever, then now's a good time to check out TuneIn. The audio company is streaming Westwood One's coverage of the Summer Games in Rio de Janeiro. Its programming will include live action of U.S. teams in basketball, soccer, and golf, along with results, highlights, interviews, and analysis of the athletic competitions.
"This marks the first time TuneIn has streamed live Olympic content to fans in the U.S., and the opportunity to bring the sounds from the venues in Rio to a mobile and digital listener on the go is what makes TuneIn an essential destination for sports fans," TuneIn Chief Content Officer Kevin Straley said.
TuneIn has assembled a large roster of sports programming. It has secured partnerships with large sports organizations such as the NFL and MLB to provide content to its Premium subscribers.