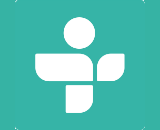 TuneIn announced its plans for coverage of the upcoming Super Bowl. Audio programming in the lead-up to the game will include an original show called NFL No Huddle, which will bring in current and former football talent for discussion. On game day, TuneIn will also have play-by-play in eight languages. It will also air radio play-by-play for both the New England Patriots and the Atlanta Falcons; these broadcasts will be available on demand for Premium subscribers for seven days following the event.
"In our second year as an NFL audio partner, TuneIn has seen tremendous growth in listenership and awareness of our NFL audio content," Kevin Straley, TuneIn's chief content officer, said. "The week leading up to Super Bowl consistently produces some of the best audio and sound bytes of the season."
TuneIn entered a deal with the NFL for its programming in October 2015.