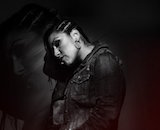 TuneIn has hired DJ Carisma to lead its curation and artist relations in hip-hop and R&B. She joins the audio company after two years as music director for KRRL FM in Los Angeles. She's also worked as on-air talent for LA radio stations helping to break upcoming artists and encourage the promotion of West Coast rap.
"I'm excited to join a company that gives me creative freedom and allows my voice to be heard across so many devices and to really put on for the culture globally," she said.
TuneIn also hired its first chief marketing officer this spring, bringing on Juliette Morris from NBCUniversal. The company is currently evaluating its next steps, with a potential sale on the horizon.