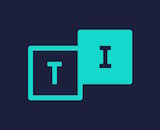 As we reported in November, venerable streaming platform TuneIn received investment from Innovation Endeavors. The dollar amount was undisclosed, but the timing conicided with a CEO change, as Richard Sterm went over over from  Audible to take the helm.
Today we notice the company has unfruled a raft of 20 job listings across different levels, including executive positions. Language of the job descriptive language refers to "an exciting growth period" and calls itself "a growth-stage company." Currently, TuneIn employs nearly 200 people.
TuneIn is located in San Francisco. The jobs are categorized as "Remote," but an explanation indicates that staff will return to the office post-Covid. Potential applicants who live elsewhere might be confused by that.
Here's a page which lays out all the listings.
.