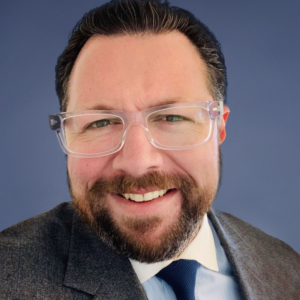 TuneIn has hired a new CEO, and it is Richard Stern, who comes to the streaming platform from Audible, where he was Chief Product officer. Stern's executive career has taken him through IBM, uReach Technologies, SpinVox, Jacada Inc., Sidecar, Amazon (Head of Product management, Amazon Studios), and PlayStation (Head of Global Media Products).
Stern replaces Juliette Morris, who was appointed as  chief executive last summer.
Simultaneous with the new leadership, and perhaps connected to it, TuneIn is also announcing today new investment from Innovation Endeavors. (The amount is undisclosed.) The company describes its mission as investing in "visionary founders, transformational technologies and emergent ecosystems for a new world." The company's investment rationale is guided by a view of technology evolution: "A proliferation of data, leading-edge computation and advanced engineering are converging, speeding up product development cycles (design, build, test, measure, learn, iterate) from months or years to days or weeks. This closed-loop learning allows teams to run experiments orders of magnitude faster and cheaper — multiplying the evolutionary effect and collapsing time."
Aligned with that philosophy and startup worldview, the TuneIn investment is targeted to accelerating TuneIn's technology innovation and market share.
From Richard Stern: "Over 75 million listeners have come to depend on TuneIn to stay connected and informed in our fast moving world. It's my privilege to lead the TuneIn team on our mission to reinvent radio as a digital medium and continue to drive the live audio streaming revolution well into the future."
.