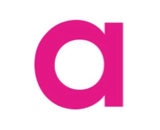 Audio search and delivery platform Audioburst is announcing the launch of Platform for Apps, which provides audio that app builders can easily bolt into their mobile experiences.
The company is an AI-driven hunter/gatherer of audio which it scrapes from radio and podcasts. The result is a colossal library of short clips ("bursts") which can be sorted by topic and aggregated into playlists. The result can be like listening to the world's most concise and fastest-moving podcast.
The idea  behind Platform for Apps is to extend Audioburst's offering to app builders who can take advantage of audio to increase user happiness and retention. "From travel and navigation apps to casual games, fitness, music, shopping, and more, adding audio content is the perfect accompanying layer for apps interested in boosting user engagement and retention," the company says.
One client is Zen Labs Fitness, which owns the C25K running app. "Audioburst's solution is a great fit for our running community," said Bradley Duong, co-founder at Zen Labs Fitness. "Our users are already out there, trying to improve their physical well-being. Adding a dynamic feed of informative and entertaining podcast highlights helps our runners on their self-improvement journey."
"At Audioburst, our mission is to champion the entire podcast ecosystem, making content accessible to users while also benefiting creators and publishers," said Amir Hirsh, co-founder and CEO of Audioburst. "With this new product launch, we are taking another step towards achieving that goal. We are bringing a wealth of content to users in their favorite apps, helping podcasts reach new audiences, and driving mobile app engagement and monetization."
.