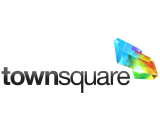 Townsquare media released its Q4 earnings this morning. In a note detailing results sent to RAIN from CEO (and RAIN Summit keynote speaker) Bill Wilson, he described 2020 this way: "Although we are proud of our roots and DNA in local radio and we continue to love local radio, 2020 was the year Townsquare became a 'Digital First' company."
That view is underpinned by key digital  metrics:
Digital Revenue overall grew +6% in 2020
Digital Revenue represented 44% of total revenue in 2020 (even with a record political year of $16M when a normal political year is $10M)
Townsquare Interactive Subscription Revenue increased 14% in 2020 over 2019 to be $70 Million of revenue and profit grew to $21 million  for the full year at Townsquare Interactive. (Townsquare Interactive is a digital marketing solutions business sold on a subscription basis.)
More broadly, overall profit in Q4 (calculated as adjusted EBITDA) was 8.4% higher over Q4 2019. The company repaid $15-million in debt and has $83-million cash on hand. The company recently announced a buy-back of shares from investor Oaktree Capital, at a discount from current stock price.
Most interesting of all, from a company clearly proud of its results during a pandemic-stricken time, Wilson sent RAIN a comparison table of Q4 and full-year 2020 results compared to six other radio groups. We reproduce it below — note that "Ex Pol" represents numbers minus revenue from 2020 political advertising.

.