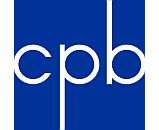 One of Donald Trump's first actions in the White House might result in drastic, devastating changes to public media. Prior to the inauguration, his transition team has included plans to privatize the Corporation for Public Broadcasting. The CPB is a nonprofit corporation that receives about $445 million a year in federal funding. It is also the primary source of funds for public television and radio programming.
CPB funds are distributed mainly to local stations, helping to maintain the U.S. public media's structure as an affiliated network of autonomous stations. In the case of radio, NPR network stations pay NPR for syndication rights of centralized programming (e.g. All Things Considered, the widely distributed daily news show), and might also allocate CPB funds to original local programming.
"The federal investment in public media is vital seed money — especially for stations located in rural America, and those serving underserved populations where the appropriation counts for 40-50% of their budget," the CPB said in a statement responding to the possible cuts. "The loss of this seed money would have a devastating effect."
A report by Booz & Company commissioned by the CPB in 2012 found that the loss of federal funding "would mean the end of public broadcasting." In 2007, the Government Accountability Office issued a study that determined there would not be a viable private substitute for the CPB's federal funding.