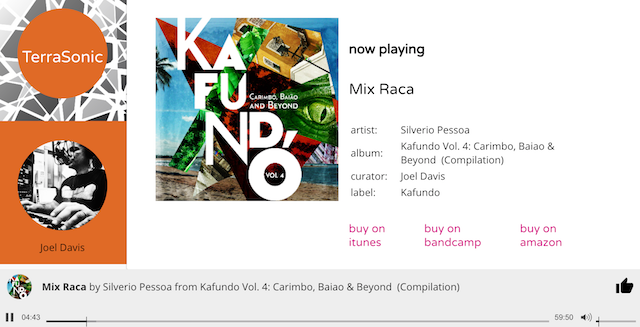 Streaming music and playlists have comfortably established themselves as a top choice for access among today's listeners. But the debate over the best approach for the curation of that digital music rages on. One camp is convinced that data and algorithms alone can do the trick. The other camp insists that only a person can create the magic and alchemy of a truly great mixtape. New streaming contender Conduit has entrenched itself firmly on the human curation side of the music experience.
The music platform leans on an DJ ethos, which makes sense given how many pros have joined the team as curators. It has eight channels with vague names such as Twilight and GYSHIDO, and the loosely sketched categories allow curators to take a freeform programming approach to creating a mood outside of genre designations.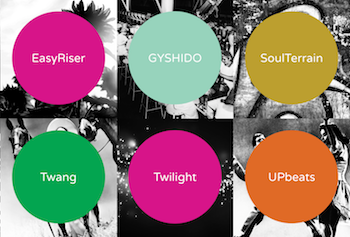 As with terrestrial radio or any other human-driven source of recommendations, you have to trust in the sensibilities of the person you're getting suggestions from. Conduit talks the talk and walks the walk. The talent pool includes several people from KGNU in Denver/Boulder, Colorado, and while the presentation of their playlists may verge on the esoteric or precious, their chops are solid. I picked a blues playlist that turned me onto two new artists that I immediately wanted to learn more about. The soul section is a big ol' horn blast of good vibes. Twang explores folk and Americana beyond the polished chart toppers. And there are plenty sets bringing the beats and the party.
I really enjoyed my time listening on Conduit. I would like to see it succeed, as it enters an intensely crowded field. Even just focusing on the human-curated lean-back space, Conduit will be competing for ears against Apple Music/Beats 1 and Dash Radio. Both have been around for longer and have some alternative revenue ideas beyond just the subscription fees to keep them afloat. Conduit is going directly to the subscription approach, asking a reasonable $6/month for unlimited access to the sets. I hope that they do get enough buzz to mobilize a strong following.