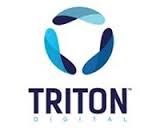 U.S. stream listening in October dropped a bit as a month-over-month metric following September, according to Triton Digital's Webcast Metrics Top 20 Ranker. The small skid was mostly attributable to #1 leader Pandora slipping four percent.
The key metric is Triton's Average Active Sessions (AAS), which measures the average number of simultaneous listeners. As always, RAIN views the information through the lens of 6am – midnight, Monday through Sunday, in U.S. listening.
Triton Digital sent an additional note with the Ranker release this month. In it, the company notes that global streaming gained 5% compared to year-ago October 2019. That metric is based on total listening hours (TLH), not an average number of streams served.
Below is RAIN's long-term tracker of Triton's Webcast Metrics, U.S. only, 6am – 12am Monday through Sunday.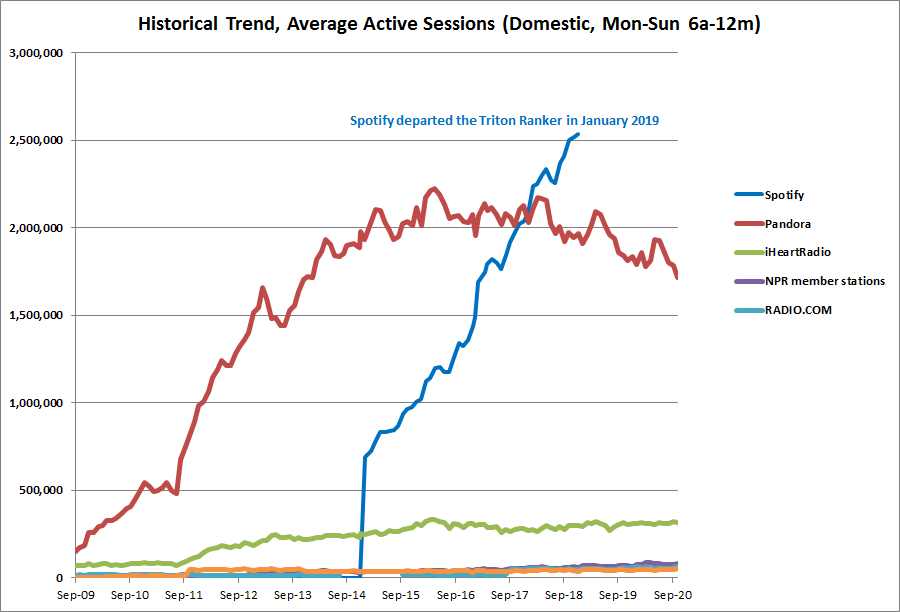 .
.