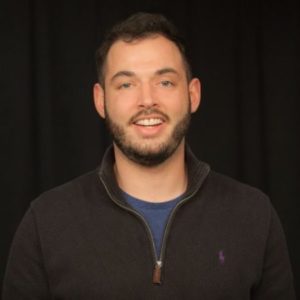 This guest column is by Jeff Umbro, CEO of The Podglomerate, and was first published in his weekly newsletter for LinkedIn called Podcast Perspective. The Podglomerate produces, distributes, and monetizes podcasts. You can learn more and connect at www.thepodglomerate.com.
---
Podcasting News & Views
Hey hey hey! We made it (to the last issue of this newsletter for the year)! I wanted to take a moment to just say how appreciative I am to all of you for reading, sharing, commenting, and just generally being awesome. I started this thing on a whim earlier this year at the urging of a friend (Thanks, Victoria), and I never imagined that it would become this. 10,000+ subscribers, yes, but wayyyy more so it's been a way for me to process the industry each week and chat with friends.
Anyway, onto the podcast news from this week (which is basically a giant list of podcast lists).
For The Business Development Folks
It's a great time of year for the account managers tasked with case studies, as Edison Research launches their Super Listener 2020 Survey, Spotify drops their End of Year Wrap, Magellan released The State of Podcasting in 2020, and Chartable released their 2021 Podcast Privacy Report (a bit different than the first three but definitely something to be aware of). All of these are filled with timely and relevant data points you can strip mine for your presentations. We'll come back to end of year lists in a moment, but first…
Good Guy Dave Ramsay
Dave Ramsay is a pretty impressive guy, and many of the folks in the podcast industry are only vaguely aware of him. For our purposes, his podcast is consistently in the top of the Apple Podcast charts (as of this writing he has the #35 most popular podcast in the states). Beyond that he has a pretty interesting story – after a bout with financial trouble in the 80s, he's dedicated his career to teaching people financial literacy through his syndicated talk radio program, which is kind of the V1 of his podcast and airs on more than 500 stations. He's done a lot more than that and at some point I may dig deeper because I find him extremely interesting, but this week we're here to talk about something great he's done.
This week Ramsay Solutions, his company, took on the debt of 8,000 people across the country and completely forgave it. His company purchased $10M in debt from private debt collection companies to pay off medical and car debt. Kind of a random thing to write about, but it made me smile.
Enjoying Podcast Perspectives? Subscribe to The Podglomerate Newsletter, my weekly email newsletter. Click here to subscribe or connect with me on Twitter.
The Great Best of List Dump
It's that time of year again where loads of media companies randomly select a ton of podcasts to receive the honor of 'best of the year' assignations. Some of the methodology in the below lists are based on select data pools and some lists are based on random opinions of a few individuals and called editorial. In any case, I love these things because it provides a lot of validation to a lot of creators and offers dozens of opportunities for congratulations and bragging rights. In no particular order, here are tons of the year's (to date) best of lists. I'm sure I missed dozens, so feel free to add in the comments – and share your own favorites.
Side note: every year someone (I'm sorry I forget who) puts all of these selections into a spreadsheet and spits out some version of this that ranks every show on all of these lists. I'll share that when it's released.
Podscape Update
Magellan and Sounds Profitable partnered up a few weeks ago to release something called The Podscape, which is meant to be a visual landscape of the podcast industry. This week they released their first update – v1.1 – which you can find here. Pretty fun to browse (see if you can spot the Podglomerate).
Nick Quah on Podcasting in 2020
The OG podcast critic and commentator ran his annual 'Year in Review' post this week, and it's worth a read for anyone interested in the industry. Just don't unsubscribe from Podcast Perspectives when you see how good he is at this stuff 😉
Also, always worth listening when Steve Goldstein of Amplifi Media weighs in.
This Week on Spotify
Honestly, you'd think I could go a week without saying that.
Spotify has announced two noteworthy news bites this week – first up, Royals (former Royals?) Meghan Markle and Prince Harry (does he have a last name?) signed a new multiyear partnership with Spotify under their Archewell Audio umbrella. I don't know what to expect from their forthcoming shows, but I'll admit that I loved their first trailer release.
Second, Spotify will begin distributing NPR shows globally on its platform. Previously, NPR shows were only available on Spotify in the US, but were available worldwide on other platforms.
Easy Listening: Your Friends and Family
No podcast rec this week. You all have 100 options to choose from in the above lists, but I encourage you all to call a friend, a cousin, or an old colleague and catch up. This year has been a real POS and I'll bet that someone would really like to hear from you.
Thanks for reading—see you next week.
.