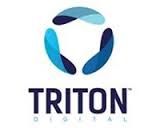 Triton Digital announced that it has received IAB Tech Lab Podcast Measurement Compliance verification. The IAB recognition has been granted to Triton's current podcast metrics, as well as its Tap ad server and its measurements of impressions and downloads. With this verification, Triton said it is currently the only neutral third-party company offering a CMS/CDN agnostic solution.
"We are incredibly proud of this compliance verification and what it means for our business, and for the industry," said John Rosso, President, Market Development at Triton Digital. "With our proven record for high quality online audio measurement, it reassures our clients and the industry that both Podcast Metrics and Tap are state-of-the-art, reliable solutions."
Triton's podcast metrics include information on when and where podcast content is consumed across multiple hosting platforms. The company offers analytics by date range, location, device, podcast name, episode, title and more.