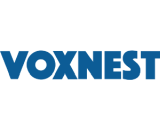 Voxnest is adding content development to its podcasting business. The company already offers solutions for podcasters, and today's news marks its first foray into creating shows. BLOOM is a podcast content development program under the umbrella of its Spreaker hosting division.
"Just because you have a good story to share doesn't mean you have the tools to make sure it can be heard," said Jonathan Zenti, head of content at Voxnest. "Our goal is to find talented podcasters who have an interesting idea or message that they're passionate about telling, but are struggling to take it to the next level. Whether their script and concept needs improvement or they don't have a professional audio skillset, our team helps them fill the gaps so there's nothing standing in the way of success."
BLOOM will provide participating podcasts with support in fields such as content curation, technology, and promotion. Flatrock: A Cold Case Podcast is its launch partner, and the show launches today. The division has four other podcasts lined up as partners, and will reveal details at a later date.