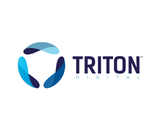 Triton Digital has added a new component to its sprawling reportage of podcast downloads and podcast network success around the world, launching the Canada Podcast Report.
This monthly online and interactive report provides insight into the most downloaded Podcasts overall, top Canada originated English and French language Podcasts, as well as the top Networks in Canada for the March 2022 reporting period (February 28 through April 3, 2022), as measured by Triton's Podcast Metrics measurement service.
For this reporting period, the top three Canada originated French language podcasts include Radiojournal (Radio Canada) at #1, Richard Martineau (QUB) #2, and Benoit Dutrizac (QUB) at #3. The CBC (Canadian Broadcasting Corporation) shines when it comes to English language shows: The top three Canada originated English language podcasts include, The Current (CBC/Radio- Canada) at #1, Front Burner (CBC/Radio-Canada) #2, and CBC News: The World This Hour (CBC/Radio-Canada) at #3.
"As the leading podcast publisher in Canada, we are excited to showcase our success and momentum in Triton Digital's inaugural Canada Podcast report and look forward to providing our clients with access to reputable, validated and transparent podcast metrics across our library of programming," said Julie Kerr, Senior Director, Digital Ad Product and Revenue Management, CBC & Radio-Canada Media Solutions.
The top ranked podcast overall is Dateline NBC (NBCUniversal News Group) with over 626K Average Weekly Downloads. Stitcher Media earned the #1 spot on the Top Networks Report with 4.5M Average Weekly Downloads and 1.2M Average Weekly Users, followed by
CBC/Radio-Canada with 3.2M Average Weekly Downloads and 529.2K Average Weekly Users, and Wondery Network with 1.5M Average Weekly Downloads and 466.9K Average Weekly Users.
Total downloads of all shows by participating publishers in the month of March is 13.8M. Participating networks in the Canada Podcast Report include, All Things Comedy, Audioboom, CBC/Radio-Canada, Cogeco Media, Headgum, Kast Media, NPR, Paramount, QUB, Salem
Podcast Network, Stitcher Media, The Roost Podcast Network, and Wondery Network.
"We are thrilled to release the inaugural Canada Podcast Report," said John Rosso, President and Chief Executive Officer, Triton Digital. "Our monthly reports provide advertisers with the reliable measurement data they need to better understand podcast performance and this
release highlights our commitment to serve the audio industry in Canada with validated and transparent podcast metrics."
.